2nd Monday Gathering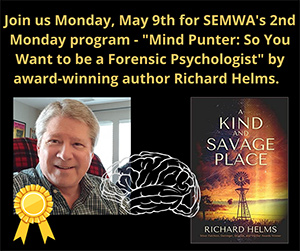 Join us on the 2nd Monday in May for "Mind Punter: So You Want To Be A Forensic Psychologist". Richard Helms will discuss the major duties of the field and more.
Richard Helms is a retired college professor and forensic psychologist. He has been nominated eight times for the SMFS Derringer Award, winning it twice; seven times for the Private Eye Writers of America Shamus Award, with one win; twice for the ITW Thriller Award, with one win; four times for the Killer Nashville Silver Falchion Award with one win: and once for the Mystery Readers International Macavity Award. He was a contributor to the Bouchercon Anthony Award-nominated anthology The Eyes of Texas: Private Eyes from the Panhandle to the Piney Woods. His story in that anthology, "See Humble and Die", was selected for Houghton-Mifflin-Harcourt's Best American Mystery Stories 2020, edited by Otto Penzler and C.J. Box.
Registration link to come

Killer Nashville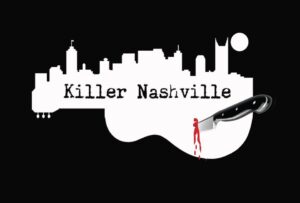 Join Us for Killer Nashville's 16th Annual Writers' Conference!
Learn, present, meet agents & editors, sign books, mingle with forensic experts, network
August 18-21, 2022
Franklin, TN
Special SEMWA panel, presentation of the Magnolia Award, and SEMWA's Ready, Set, Pitch event. Visit www.killernashville.com.
Mystery In The Midlands
Saturday, July 16, 2022
Keynote: David Heska Wanbli Welden
Interviewed by: Hank Phillipi Ryan
Details Coming Soon!