2nd Monday Gathering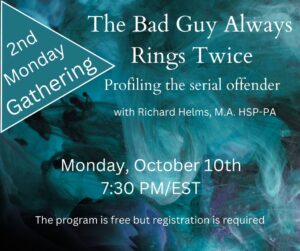 October 10th, 7:30 PM/EST
The Bad Guy Always Rings Twice: Profiling the serial offender with Richard Helms.You asked for it and we made it happen! Our own Rick Helms will join us again to talk about profiling serial offenders. From killers to rapists, Rick will break down the why behind their actions.
November 14th, 7:30 PM/EST
Promotion: Budget, plan, and do.
Ellen Whitfield of Books Forward will join us with a presentation on getting your promotional needs in line for 2023. We'll talk budget, planning, and how to make the new year a successful one for your book
Registration link coming.
Killer Nashville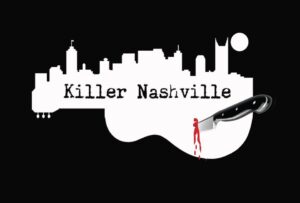 Join Us for Killer Nashville's 16th Annual Writers' Conference!
Learn, present, meet agents & editors, sign books, mingle with forensic experts, network
August 18-21, 2022
Franklin, TN
Special SEMWA panel, presentation of the Magnolia Award, and SEMWA's Ready, Set, Pitch event. Visit www.killernashville.com.
Mystery in the Midlands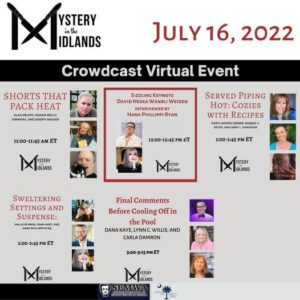 Mystery in the Midlands is virtual again this year! Register now!
Date: Saturday, July 16, 2022
Cost: $8 (to defray event costs)
If you are not able to attend virtually on the day of the event, by registering, you can access the recorded panels at your leisure.