2nd Monday Gathering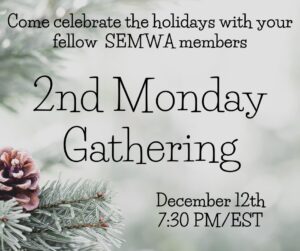 Celebrate the Holidays!
Date: December 12th
Time: 7:30 PM/EST
We're closing the year and our 2nd Monday Gatherings with a holiday celebration. Join us December 12th for an informal, no program, no one here but friends and family gathering. Pour yourself some eggnog, spiced rum, mulled cider, hot cocoa, sparkling wine, or whatever your fancy and share your 2022 achievements and goals for 2023.
Register at: https://us02web.zoom.us/meeting/register/tZMscOmpqTIoHtLESvLf0pjmf4k68lVsd2sA
Killer Nashville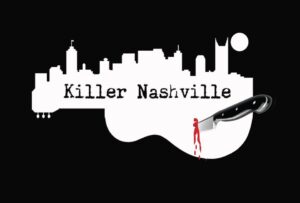 Join Us for Killer Nashville's 16th Annual Writers' Conference!
Learn, present, meet agents & editors, sign books, mingle with forensic experts, network
August 18-21, 2022
Franklin, TN
Special SEMWA panel, presentation of the Magnolia Award, and SEMWA's Ready, Set, Pitch event. Visit www.killernashville.com.
Mystery in the Midlands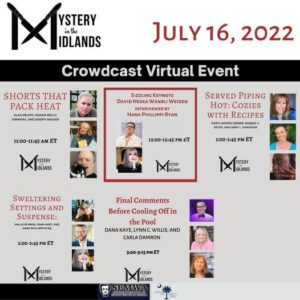 Mystery in the Midlands is virtual again this year! Register now!
Date: Saturday, July 16, 2022
Cost: $8 (to defray event costs)
If you are not able to attend virtually on the day of the event, by registering, you can access the recorded panels at your leisure.